Advocacy
NEO acknowledges its responsibility as a real estate developer to operate buildings that preserve the health and safety of its residents while reducing detrimental climate impact. NEO advocates for a built environment that addresses the issues within health, well-being, and the quality of life. With this advocacy, we seek to establish a safe, healthy community and environment within our portfolio and beyond, as well as to inspire others in the industry to likewise contribute to sustainability.

In line with our advocacy for a sustainable built environment is our approach to ESG which encompasses three sustainability pillars: Social, Environment, and Economic. The social pillar signifies our responsibility and care for our tenants, partners, stakeholders, and community. Representing our advocacy to reduce harmful environmental impact, the environmental pillar allows us to address climate-related risks and opportunities in the industry. As all pillars are interlinked, the economic pillar indicates how our chosen functions and priorities benefit economic interests and generates a greater positive purpose for the business.

Through navigating within these pillars, we have identified our five Focus Areas for contributing towards sustainable development. Each focus area lists the particular sub-topics considered material from our duties as a property developer.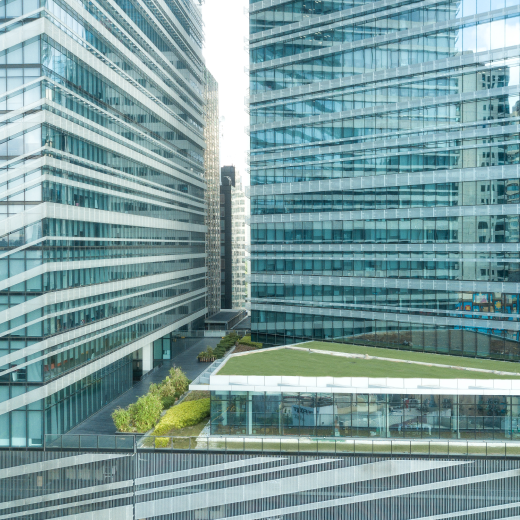 Recognizing that buildings play a key part in the climate crisis, NEO has pledged to significantly reduce its carbon footprint. We have set ambitious intermediate objectives under the World Green Building Council's Net Zero Carbon Buildings Commitment of reaching net zero energy by 2025 and an overall 50% reduction in carbon emissions from assets under direct control by 2030. Furthermore, we support the Urban Land Institute Greenprint's Net Zero Carbon Goal of reducing greenhouse gas emissions by 50% by 2030 and achieving net zero carbon by 2050. Several NEO buildings have already attained net zero status, as the entire portfolio has been powered by renewable energy through AboitizPower since 2013.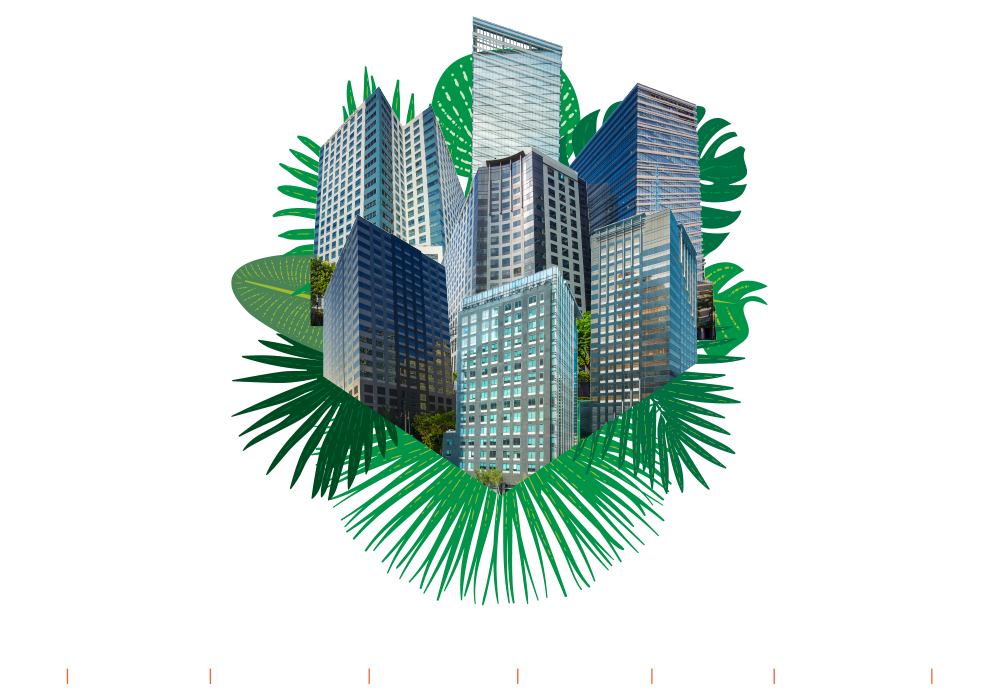 2030
Target year for achieving net zero operational assets and maximizing embodied carbon reduction
100
%
Renewable energy source for all buildings of the portfolio
2030
Target year for 50% reduction of greenhouse gases
Memberships
Partnership and collaboration have enabled us to grow and participate in numerous opportunities to advance sustainability. As a sustaining member of the Philippine Green Building Council, we have been able to contribute to setting the Philippine standard for green buildings with the NEO properties as pilot projects under the organization's BERDE green building rating system. NEO is also a proud member of the Philippine Business for Social Progress for poverty reduction, with the goal of making a positive social impact in the local community. Membership in the GRESB, Urban Land Institute, and ARISE worldwide network has helped us expand our sustainability initiatives on a global scale by providing education on themes such as environmental impact, social change, and resilience building.